CELEBRATIONS, EVENTS FOR BIRTHDAYS AND SPECIAL DAYS
Quote from Mother Teresa ('anjezë')
""There are many people who can do big things, but there are very few people who will do the small things"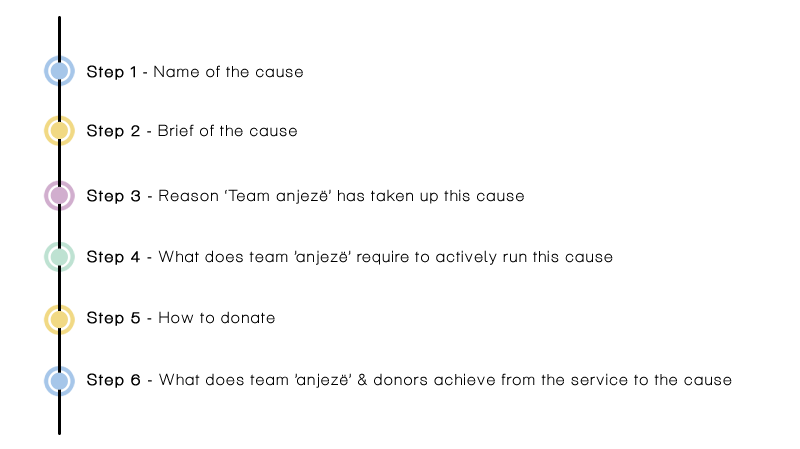 Team 'anjezë' facilitates donors who would like to celebrate their special days such as birthdays, anniversaries etc. at various places such as hospitals, orphanage and old age homes.
REASON 'anjezë' HAS TAKEN UP THIS CAUSE
If you have a reason to celebrate your special days that should be the reason to celebrate these days with the ones who do not have equal opportunity. These events help you in experiencing the pleasure of giving.
WHAT DOES TEAM 'anjezë' REQUIRE TO ACTIVELY RUN THIS CAUSE

Team 'anjezë' requires the donor to sponsor and execute the event at the venue suggested.
Ideally the donor is donating his time and funding the event as suggested by Team 'anjezë'. The donor would have to sponsor the entertainment, gifts and food for the event. The donor would be facilitated with ideas and vendor support to successfully execute the event. (Based on the service rendered by Team 'anjezë', the above data is updated on quarterly basis).
WHAT DOES TEAM 'anjezë' & DONOR ACHIEVE FROM THE SERVICES TO THE CAUSE
Through this cause Team 'anjezë' is trying to enhance the experience for self and its donors to experience the pleasure of sharing and we continue to do so in years to come and stand committed to the cause.
View all causes
Click here to view 12 more causes that we currently have. Each of our cause has a video or an audio to save time of our viewers.