FUNDS FOR EMERGENCY TREATMENT
Quote from Mother Teresa ('anjezë')
""If you can't feed a hundred people, then feed just one."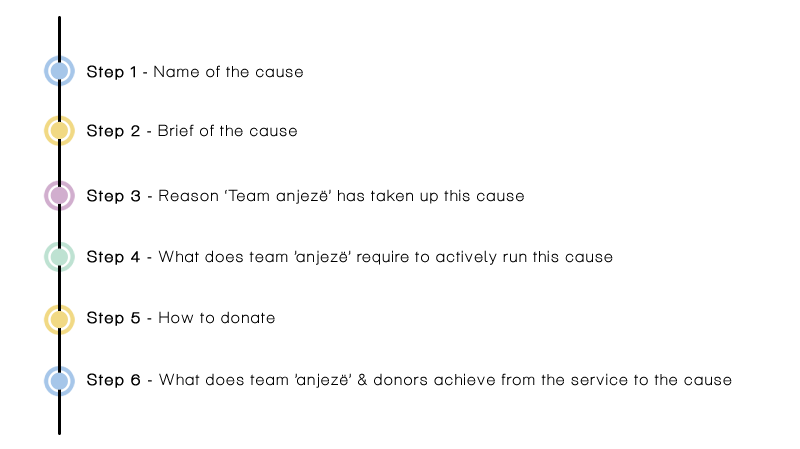 Providing timely treatment through Emergency funds, helping cancer affected children to start medication without any delay. Pediatric Cancer if treated early, has a 70% chance of cure.
REASON 'anjezë' HAS TAKEN UP THIS CAUSE
80 percent of the children suffering from cancer coming to the hospital for treatment are from the poor socio-economic strata. The hospital tries to help every family by ensuring that they apply to various Trusts/NGO's for financial aid. Families many a times do not have enough funds to even buy medicines and they require immediate help. Particularly the children admitted in the wards/ICU. Donation collected for Emergency Funds are used at such times to treat the children till they have funds for complete treatment. This includes all the three modalities of cancer treatment which is chemotherapy, radiotherapy and surgery.
WHAT DOES TEAM 'anjezë' REQUIRE TO ACTIVELY RUN THIS CAUSE

Funds for Emergency Treatment
Through this cause Team 'anjezë' has served more than 1000 children (and counting) at Tata Memorial Hospital and approx. 50 children (and counting) at Sion Hospital. (Based on the service rendered by Team anjezë, the above data is updated on quarterly basis).
WHAT DOES TEAM 'anjezë' & DONOR ACHIEVE FROM THE SERVICES TO THE CAUSE
anjezë' has been making a big difference to the lives of these little children by ensuring that they get timely help for medicines and treatment. This avoids delays in treatment and helps to better the survival rates of cancer. Team 'anjezë' through this cause has helped serve more than 1000 children and counting.
View all causes
Click here to view 12 more causes that we currently have. Each of our cause has a video or an audio to save time of our viewers.