Quote from Mother Teresa ('anjezë')
"A life not lived for others is not a life."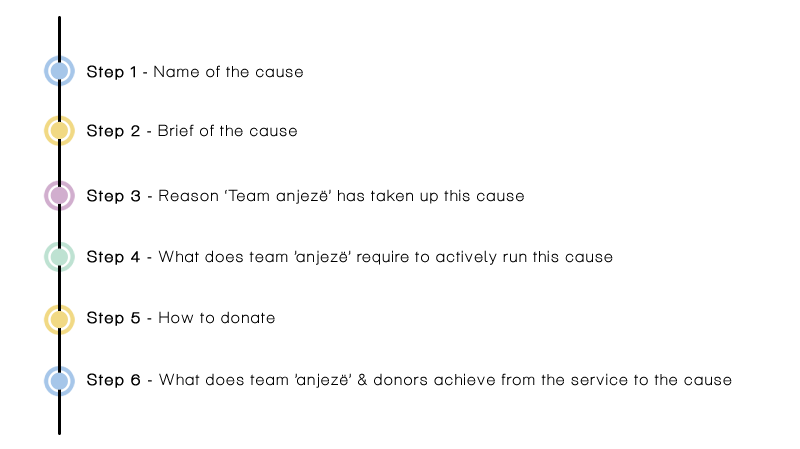 Through this cause Team 'anjezë' focuses to donate equipments. To name a few, Multi Para Monitors for the ICU, Microscope for the hospital laboratory & research, Oximeter for ICU, Roti Maker for orphanages, etc.
REASON 'anjezë' HAS TAKEN UP THIS CAUSE
There are several instruments and equipments required from time to time which can improve the quality of care given to the patients at the hospitals, children orphanages and adults at old age homes. These are expensive and hence become difficult to procure, unless supported by donors. The donations of such equipments have long term benefits for the beneficiary.
WHAT DOES TEAM 'anjezë' REQUIRE TO ACTIVELY RUN THIS CAUSE
We require donors who are willing to donate equipments. Team 'anjezë' to best of their knowledge, would be able to provide information through their research regarding the equipment and its purchase. The donor then can make a visit to the place of donation and authenticate the need and execute the cause.
Through this cause Team 'anjezë' has donated several equipments to the ICU of hospitals like Tata Memorial Hospital and Sion Hospital. (Based on the service rendered by Team 'anjezë', this data is updated on quarterly basis)
WHAT DOES TEAM 'anjezë' & DONOR ACHIEVE FROM THE SERVICES TO THE CAUSE
Through this cause Team 'anjezë' is trying to enhance the experience for self and its donors to experience the pleasure of sharing and we continue to do so in years to come and stand committed to the cause.
View all causes
Click here to view 12 more causes that we currently have. Each of our cause has a video or an audio to save time of our viewers.