Quote from Mother Teresa ('anjezë')
"If I look at the mass I will never act."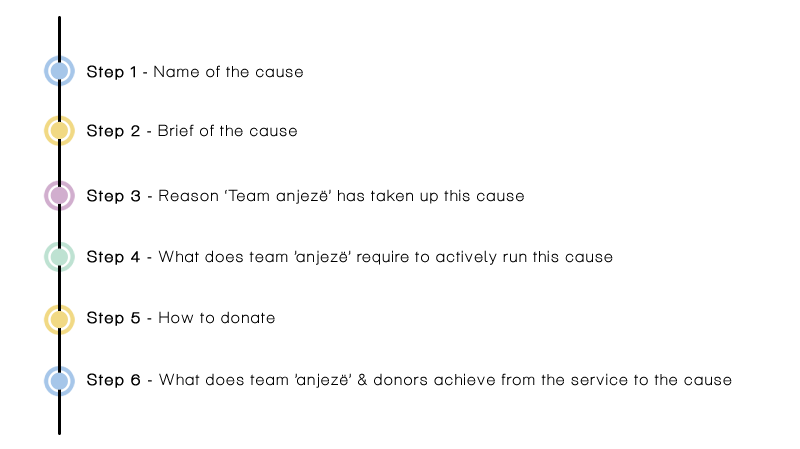 80% of the patients coming to Tata Memorial Hospital are from the poor socio-economic strata and they have to be given detailed information for everything. For this the hospital needs constant support for manuals, flyer, information booklets etc. with important patient information. The hospital also requires help for designing annual reports/brochures by professionals. These reports contain information such as the initiatives which are running for the children at the hospital, donor reports etc., to get more people to know about the work that is being done for the under privileged in the institution/hospital.
REASON 'anjezë' HAS TAKEN UP THIS CAUSE
Designs to enhance the impact! And that's what a report/flyer must have. To make this impact, Team 'anjezë' thrives to reach out to creative people, who are willing to come forward and support this cause with their creative ideas to better the mediums of information with designs, year by year.
WHAT DOES TEAM 'anjezë' REQUIRE TO ACTIVELY RUN THIS CAUSE
To run this cause Team 'anjezë' needs pro-bono support from designers and printing houses.
Established designers (with a set up over five years), willing to donate their time to this cause, can get in touch with Team anjezë to get further details.
WHAT DOES TEAM 'anjezë' & DONOR ACHIEVE FROM THE SERVICES TO THE CAUSE
A rightly designed product helps to create a significant impact to encourage large donations to the hospitals in need. Larger the donation, bigger the help. That is what Team 'anjezë' tries to create through this initiative.
View all causes
Click here to view 12 more causes that we currently have. Each of our cause has a video or an audio to save time of our viewers.