AFTER COMPLETION OF THERAPY CLINIC SUPPORT
Quote from Mother Teresa ('anjezë')
"I must be willing to give whatever it takes to do good to others. This requires that I be willing to give until it hurts. Otherwise, there is no true love in me, and I bring injustice, not peace, to those around me."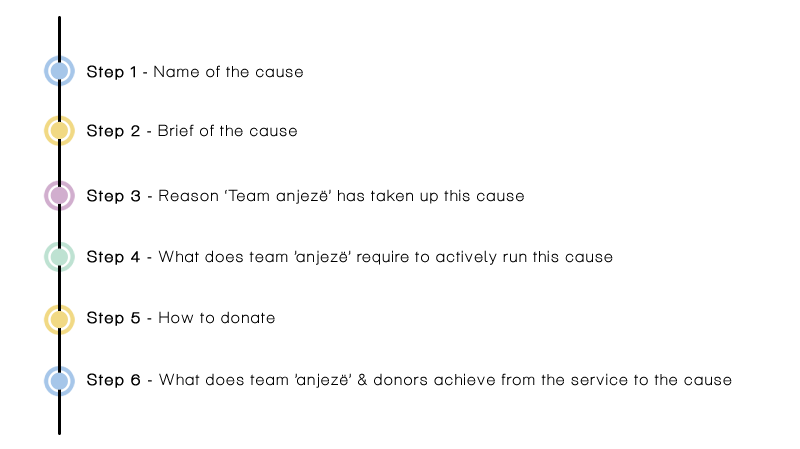 A child in order to be a Cancer survivor needs to be Cancer free for three years post completion of treatment. At the end of three years if the child is Cancer free, the child is registered in a clinic called "After Completion of Therapy Clinic". Through this clinic the child has annual/half yearly checkups for the rest of his life. This involves getting all the investigations done at regular intervals and taking medications such as hormones and growth factors for long periods of time.
REASON 'anjezë' HAS TAKEN UP THIS CAUSE
Team 'anjezë' dreams to support, the young survivors of childhood cancer, through their journey and wishes to see them leading normal cancer free healthy lives.
WHAT DOES TEAM 'anjezë' REQUIRE TO ACTIVELY RUN THIS CAUSE

Funds are constantly required for the survivors. These patients would have already exhausted a huge part of the family savings for their treatments. Not many donors come forward to support this cause and hence Team 'anjezë' thrives to reach out to all these survivors of childhood cancer.
Through this cause Team 'anjezë' has served over a 12 patients at Tata Memorial Hospital (and counting). (Based on the service rendered by Team 'anjezë', the above data is updated on quarterly basis).
WHAT DOES TEAM 'anjezë' & DONOR ACHIEVE FROM THE SERVICES TO THE CAUSE
Team 'anjezë' is helping improve the survivor program at the Tata Memorial Hospital. This gives donors an opportunity to be a part of the survivor's journey and we continue to do so in years to come and stand committed to the cause.
View all causes
Click here to view 12 more causes that we currently have. Each of our cause has a video or an audio to save time of our viewers.